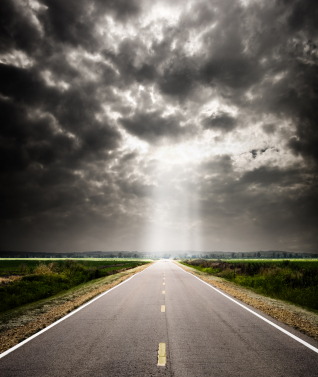 January has come to an end and 2011 is well underway. How are you doing on the goals you set for yourself at the beginning of the New Year? Are you still feeling focused? It's not always easy to stay motivated when trying to achieve the goals we set for ourselves. You might think that the act of creating and writing down a goal should be enough to keep us motivated. The reality is that there are many different reasons that we might find it difficult to stay focused, but there are some methods we can use to get back on track.
Visualize the end result. No matter what the goal, create a mental picture of how things will look once you achieve it. If you set a goal to lose weight, picture how you will look at your ideal weight. If you set a goal to finish a 5K, picture yourself crossing the finish line. Think about how you imagine yourself feeling. Once you have created that mental image and visualized the end result, you are more likely to stay motivated and take positive action towards achieving your goals.
Use vision boards. Vision boards are an arrangement of images representative of the things you wish to manifest in your life. If you are saving money for a tropical vacation, then create a collage of pictures of blue oceans, palm trees, exotic drinks, etc. from magazines and travel brochures. After you create a vision board, place it in a prominent place where you will see it frequently. Sometimes a gentle reminder is all we need to keep us on track.
Set intermediate goals and reward yourself for small victories. It is only human to want results now. However, some worthwhile goals may require a great deal of effort and time to accomplish. Don't let the time that it is taking you to achieve your goals deter you. By setting intermediate goals, you can work on each step that will eventually add up to big results in the end. And don't forget to reward yourself when you reach milestones along the way. Knowing that there are little "treats" along the journey to your goal will keep you excited and motivated.
Draw inspiration from your surroundings. Motivation can come from almost anywhere. Pay attention to meaningful quotes, song lyrics, movies, etc. Talk to other people who have achieved their goals. Draw your inspiration from those things that remind you of why you want to achieve your goals.
If your focus does fade, recognize it and then refocus. Remind yourself why you set a particular goal in the first place. Don't beat yourself up for your perceived failures, but use them as an opportunity to get it right the next time.